Panos water sports and fun park in Lygia.
LessonsWhen the wind is calm and the sea is relatively flat then it is time for Waterskiing or Wakeboarding using the power of our motorboat. Lessons are available for all levels by our qualified instructors. We provide all of the appropriate equipment. Our experienced driver/trainer will guarantee your satisfaction but above all your safety.Boat RentalDon't miss it ! it is a must for Lefkada to rent a boat for a day. Find your own deserted beaches, and discover your own paradise. It is safe and you don't need a license (engines 25 hp). We can also provide you with a skipper to take you to our worldwide famous beaches Porto Katsiki & Egremni beach if the weather conditions permitted.Water ParkA fun inflatable iceberg and a floating trampoline are at the water with as a result, the ideal set for children to have fun, all under the caring eye of a trained lifeguard team. It will become a real challenge getting your children out of the sea with these fun games!
"In 2017 I noticed that from Perigiali to Agios Nikitas there are no watersports even though the conditions are ideal. I decided to start my watersports business right in the middle, in Ligia Village. I chose a quiet beach of the area, Paradisos Beach. In this way, guests from the North of the Island can visit us without having to drive too far. I am Panos Belegrinos and I am a graduate of the Physical Education Academy with postgraduate studies in water skiing, sailing, lifeguard swimming. I started my water sports business in Vasiliki Lefkada in 1997 and this year I moved to Ligia. While always having safety as our guidance, we would like to welcome you to have fun and enjoy your favorite sports with the same beloved team at a brand new location full of fresh ideas."



Panos
WaterPark owner
Activities
BOAT RENTAL
Rent a boat and explore hidden beaches and small bays that will become your own private paradise for the day in Vasiliki Bay.
WATERSKIING LESSONS
Water skiing is a fun and easy activity for all ages. It's easier than you think… We make it easy with our certified teacher.
WAKEBOARD LESSONS
Wakeboarding is an activity for the more sporty of people. Once you get the hang of it, it will become your favorite hobby.
SOFA
Safe and friendly for children who are afraid of water. 2 to 8 people can enjoy together.
RINGS
Tubes are an extremely versatile choice, where you can have an easy ride with lots of fun, being pulled gently by the boat.
BANANA
The Banana ride could be the best ride for your buck on the beach. It delivers the thrill of a Speedboat with a little more padding.
WATER ICEBERG
Feel like a professional mountain climber by conquering the inflatable iceberg. Combining exercise and fun.
WATER TRAMPOLINE
Feel like a professional mountain climber by conquering the inflatable iceberg. Combining exercise and fun.
WATER BALANCE TEAM
Allow the gymnast in you to awake by trying the challenging floating balance beam.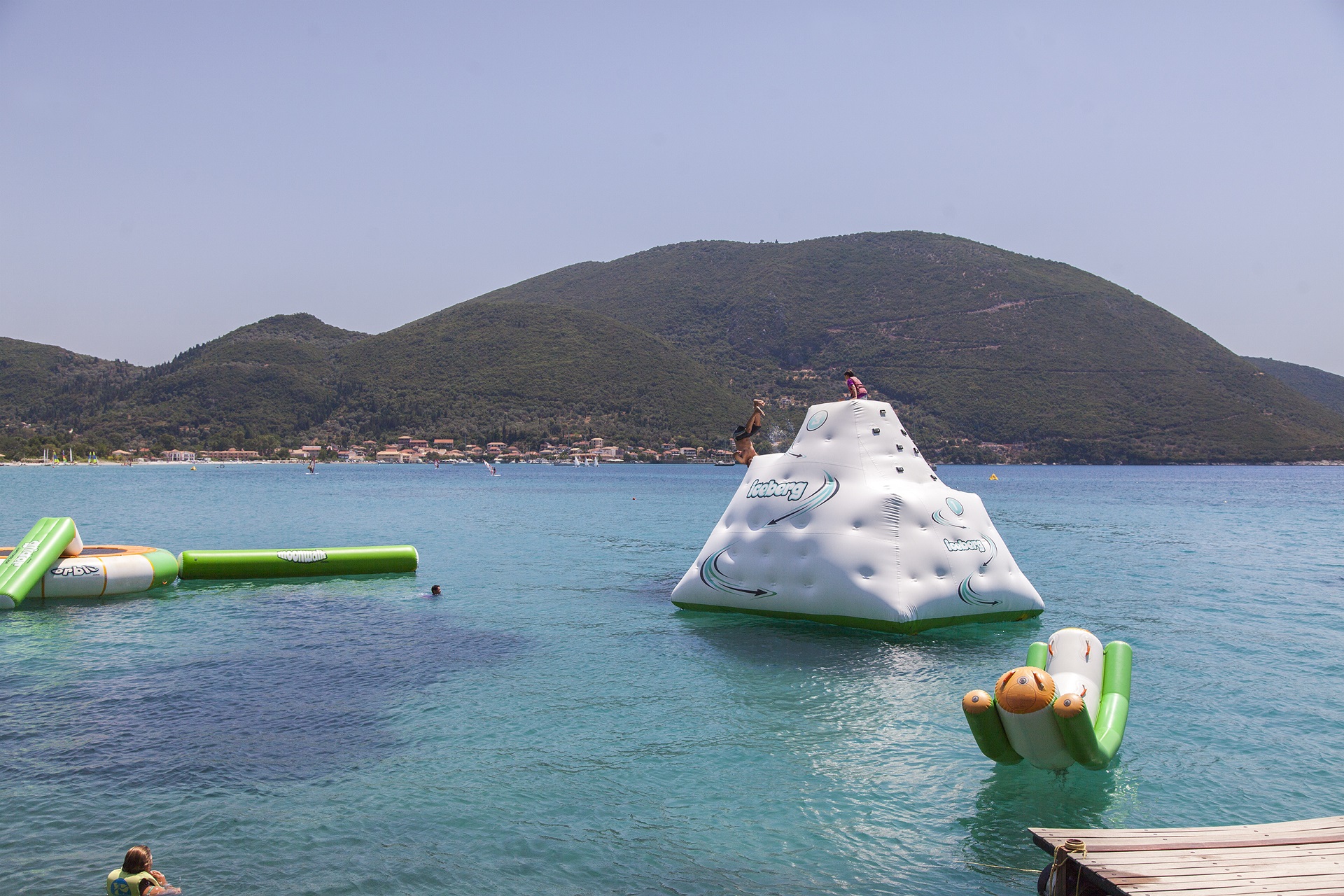 Share on facebook
Share on google
Share on twitter
Share on pinterest
Share on whatsapp
Share on email
Share on print